After 20 years of service, Penrith Paceway CEO Lorraine Pozza has announced her resignation. Spanning 40 years of experience in the harness racing industry, Ms Pozza has gone on to be a fundamental part of the Paceway's operations.
But now, with big changes and a facility relocation on the horizon, she said it's time for a fresh start for the club.
"We see big changes ahead with the ever growing population and the New West with an airport not far away," Ms Pozza told the Weekender.
"This, being exciting times for Penrith, has also motivated us to change and change we will. It has been three years getting to this point, I must say it has had its ups and downs but now they are on their way to a renewed era."
Reflecting on the many years she has spent at the Paceway, Ms Pozza paid credit to the mentoring she received from long-standing President Max Laughton, who passed away last year.
"Harness racing is a sport I dearly loved when I started some 40 years ago when I worked at Harold Park which was then the head office of harness racing," she said.
"I moved on to the Harness Racing Authority when it became the head office and the rest is history.
"When I first started 20 years ago as the CEO of the Paceway, Max had the foresight to build a registered club to rejuvenate harness racing in Penrith and that it did."
The Paceway is now in the throes of development, with the club to be relocated within the next three to five years. Town Planning has commenced with investigations underway to find a new site.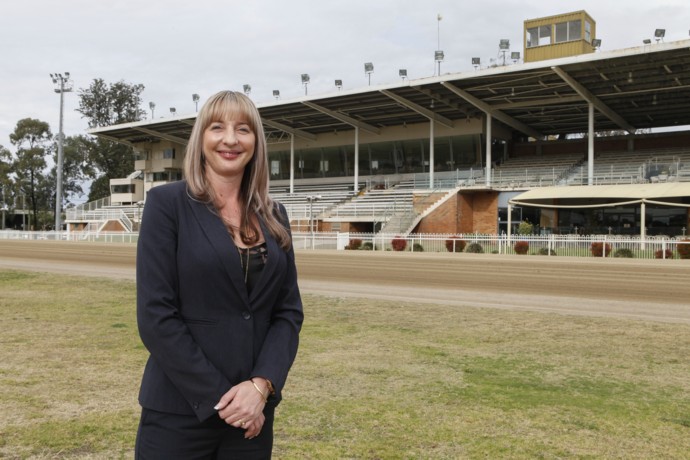 "The new Paceway will be a destination point for people to visit and the harness racing industry to be proud of," Ms Pozza said.
"The future now looks bright for the Paceway, it is time for me to step out and hand it over to someone younger to take them forward into a new era."
Tash Greentree, who has worked at the Penrith Paceway for 19 years as Accounts Controller, has been appointed as the new CEO.
Ms Pozza thanked the board, staff and sponsors for their ongoing support over the years.