Who will be the next Daryl Douglas, David Miles, Damian Wilson or Zac Phillips?
The above quartet are just a few of a long list of leading drivers to have honed their skills at the Harness Racing Industry Training Centre at Bendigo.
And, judging by the first intake of HRTIC Pony Trot scholarship students from 2020, there's a few more that will be looking to make a name for themselves on the Victorian trotting scene.
Among the list of 2020 graduates from the Bendigo school are two of the state's brightest junior driving prospects, Connor Clarke and Jordan Leedham.
Clarke, 17, a son of Sebastopol horseman Stephen Clarke, has already driven 36 winners - including several at Melton - with horses the calibre of Cant Top This and the close relatives Miss McGonagall and Monsieur Delacour.
Clarke also finished a close second with Miss McGonagall in the Group 1 $200,000 NSW Ladyship Mile at Menangle recently.
"I'd love to win a Group 1 race. I've had a second and two thirds so far," said Clarke, who has been ensconced with the Emma Stewart/Clayton Tonkin stable for the past 13 months.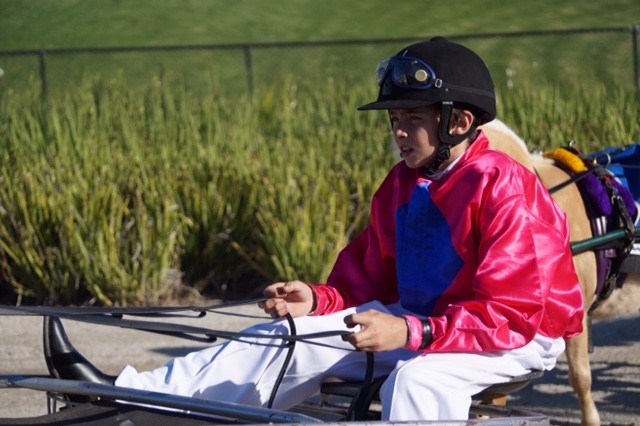 Leedham, who started out as a trainee with Alex Ashwood and Kate Hargreaves and is now with Long Forest horseman Andy Gath, has enjoyed plenty of success since starting out in the 2019/20 season. He has steered home 34 winners to date and they have earned in excess of $200,000 in stakes.
Brock Gibson, a HRITC based apprentice and a trainee at Keith Douglas's Sebastopol stables, is another keen to forge a career in harness racing.
"I've driven trackwork for Keith and helped break in a few of his horses," Brock said. "My plan is to become a full-time driver."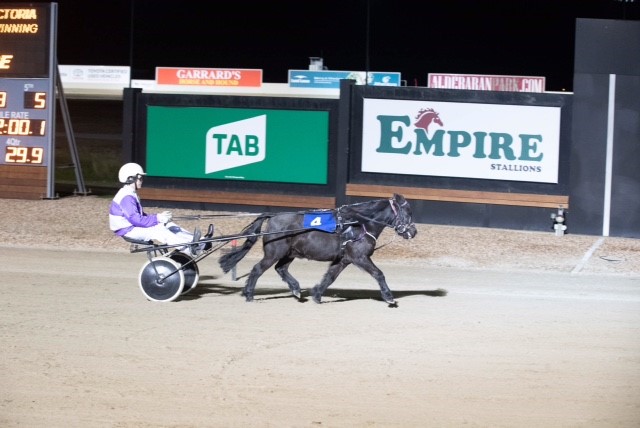 Sean O'Sullivan, a brother of promising junior reinswoman Shannon, is a stable-based enrolment working in the Heathcote barn of his father, the Inter Dominion-winning trainer-driver Jim O'Sullivan.
Sean, who has been placed twice from only 10 drives, helps work his father's team in the mornings and serves at Garrard's Horse and Hound's Bendigo store in the afternoons.
"I want to be a successful driver firstly and, when I lose my concession, I'd like to venture into the training side as well," Sean said.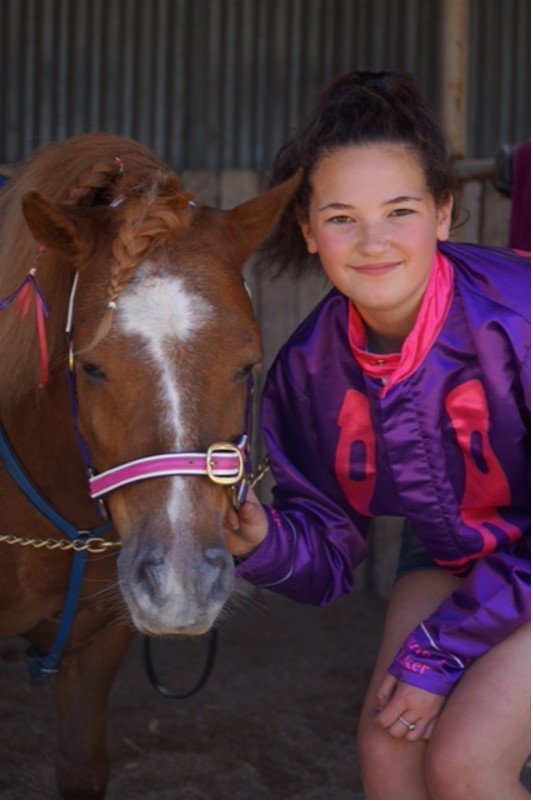 A trainee with Andy and Kate Gath, Courtney Laker, who was originally with John 'Bulldog' Nicholson, comes from strong trotting stock, being a niece of well known horsewoman Rita Burnett.
The 16-year-old, who lists Smart Little Shard and trotter Zigzagzoo as her favourite horses, has had a couple of drives in trials for Burnett and Aussie Mifsud.
"I'd like to get my driver's licence and later on become a trainer," Courtney said.
Blake Pace, 16, a stable-based enrolment with his father, New Gisborne horseman Darren Pace, started driving in pony trots when he was six. He helps work his father's team of five horses.
"I'd like to be a driver first and later on train a team of my own," Blake said.
Sam Vagg and Jazzy Fusinato, the HRITC pony trot scholarship winners, are both following their dreams but in different pathways.
Sam, who lives in Camperdown and is doing Year 11 at school, has secured a School Based Apprenticeship/Traineeship with leading western districts horseman Matt Craven.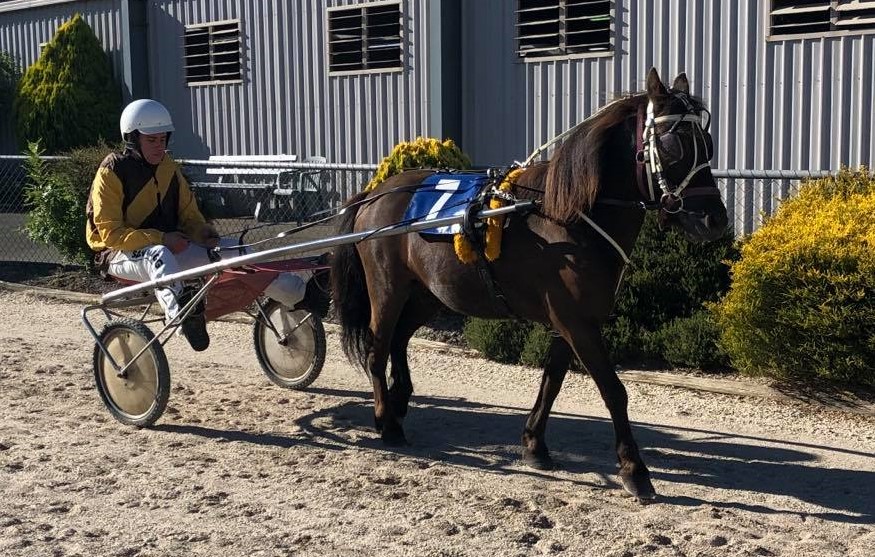 "I help work Matt's team on Tuesdays and Saturdays and other days when I'm required," Sam said.
"I would like to become one of the leading drivers and train a team of my own later on."
A daughter of former Victorian Breeder of the Year Greg Fusinato, Jazzy Fusinato, 18, is doing the third of a four-year course at the Gippsland Harness Racing Training Centre in Warragul.
Her studies include doing trackwork and helping out on race days with GHRTC co-ordinator Jenni Lewis.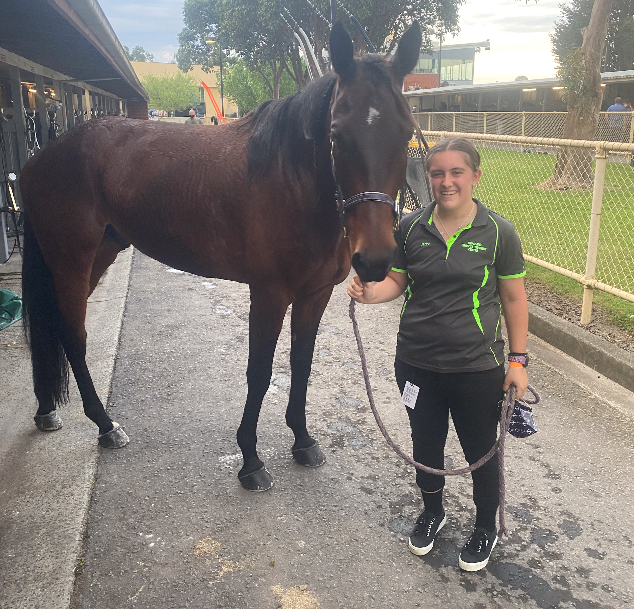 "My aim is to become a harness racing driver," Jazzy stated. "I want to work in a stable and pick up a few drives."
HRITC Executive Officer Leigh Graham said: "The Pony Trot Scholarship is a fantastic initiative by Harness Racing Victoria. It gives a clear pathway from the Pony Trots to licensing and helps give each recipient a start.
"There is no doubt that the scholarship will be keenly sought after in years to come. The quality of the recipients for the first two years has been nothing short of outstanding, a testament to all the recipient's parents and mentors. It really shows that the industry is in good hands with the talent that want to be involved."
For further information on the Harness Racing Industry Training Centre phone Leigh Graham on (03) 5449 3590 or email leigh.graham@hrtcbendigo.com.au
by Peter Wharton