The Tabcorp Park Melton track is getting a "once in a decade" makeover, with staff using a two-week window to perform a "significant track restoration".
They were the words of Harness Racing Victoria (HRV) development and infrastructure manager Rob Pongho, who told SENTrack's Trots Life today the works would restore common damage caused by racing.
"We undergo regular resurfacing each year, but the wear and tear created by horse traffic, particularly on the peg line but also by the second line of horses, gradually impacts on the base," Pongho said.
"(It) causes something like a cow track, which is inevitable, particularly with our modern day bases that are designed with a bit of give to assist the welfare of the horse.
"It's definitely not uncommon to have some sort of base impact. Jordan Robinson and his team at Tabcorp Park have got the expertise probably to mask these inconsistencies exceptionally well with plenty of water and compaction across the track surface's top layer.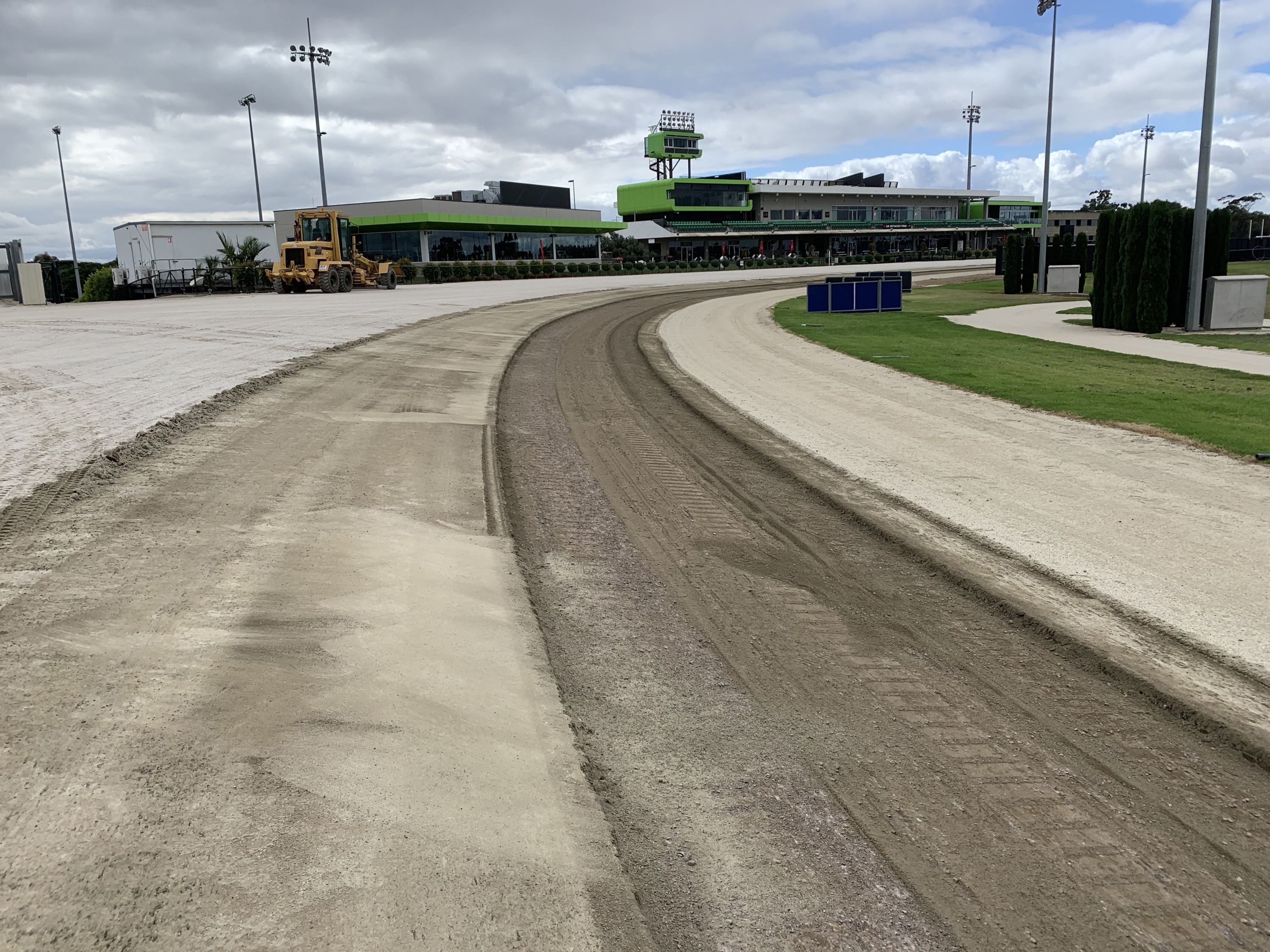 "It's been agreed that now is the time to do a complete renovation of the base of the inside section of the track, which cops all that traffic."
Pongho said the track staff grated the track on Sunday, had cut out a three-metre wide section the circumference of the track and were "at this very moment filling the track with the new base".
"The original base consisted of 85 per cent basalt, or bluestone crusher dust, and it had a 15 per cent component of the clay gravel, which gives it some plasticity or a binding effect," Pongho said.
"And that original base recipe has been replicated here, so we have something as close as we could possibly get … to the (original) base so there's no inconsistency."
CLICK BELOW TO HEAR ROB PONGO ON TODAY'S SENTRACK TROTS LIFE: